Home
>
Brisbane Removals
> Wollongong to Brisbane
Furniture Removals Wollongong to Brisbane
Reviews of Removalists Wollongong to Brisbane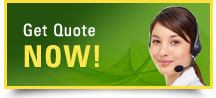 As a person who was somewhat strapped for cash when the need to move became apparent, I was obviously looking for the cheapest possible way to do it. I used a website and Googled every back loading company I could find - I believe I found you guys simply by doing a Google search for 'back loading'. You guys got my business pretty much because the initial quote was almost the cheapest, but also because when I called for extra information you guys would actually pick up the phone. That didn't always happen when I tried calling other companies. You guys were organised and friendly and were able to work around my dates. Done. Also Scott seems pretty cool even though he never did email me the pictures of the SPFX work he'd done with a mate in QLD. Yep, the office staff were fantastic. Also THANK YOU for having normal business hours, some of the companies I was speaking to had weird hours and were virtually impossible to get hold of. You guys always picked up the phone, I cannot tell you how much more convenient it was to even have the option to hold, and even if my question couldn't be answered by the first person to pick up I was always transferred to someone else that could help. I was super organised, so I didn't really have too many questions, but it just made it so much easier to be able to speak to someone as soon as I did have something to check. I was actually worried when I sent photos of some of the more unusual items I had to move, and it turned out that what I perceived as organisation overkill was a good thing. That was nice.
The removalist that picked up my stuff in Wollongong was great. I offered to help, and decided that since I had carried everything down 3 flights of stairs and had it all stacked in the garage ready to go that they would do all the moving to the truck. That was great because I was pretty tired at that stage, having packed it all in just over a week. I was told based on my packing, the methods with which I secured my belongings and the fact I had it all downstairs and ready to go that I was 'The Best Customer Ever' which was nice. The Wollongong removalists were super friendly and everything was sorted very quickly. Kudos. Everything was great. The only thing I wasn't happy with was that due to the speed of the move I am now stuck living at my Mum's place for a few months but that has nothing to do with your company; I'm just having a whinge. There is simply nothing to complain about. The communication was great, the move itself was efficient and speedy, and my stuff arrived with no box smashing. All the people I dealt with were great. Should I be doing any more interstate moves in the future (I hope not), I'd just come directly to you guys. Hell, I kept all the emails so I could get back in touch should that ever happen. The only way it could have been better is if you guys put mints on my pillow!!! Though that may actually be kind of creepy, so in hindsight skip that. Lastly, Thanks guys, it was all simply fabulous.
My first experience with moving interstate, some 4 years previous, had been full of damages and a financial nightmare and I was not keen to repeat that experience. That move was with (name removed) who charged me some $2500+ to go from Perth to Brisbane in what they assured me was the cheapest method possible. Apparently my stuff would be held in storage until space became available on their next trip to Brisbane. What I didn't find out until 2 months later when my belongings still hadn't arrived, was that they would hire space in shipping containers that would go to Brisbane by train and then hire out a 3rd party on the other end. It took three months for my stuff to arrive with those guys. Never again. When my next interstate move came up, which was a removals from Brisbane to Wollongong, I had absolutely no desire to pay another $2500, so started looking around for alternatives. I found a website - www.QuoteMeAustralia.com.au and through them found an owner/driver who would be willing to move all my stuff and my housemates stuff for $750. I understand that it was significantly cheaper because he was doing it all for cash and it was a shorter distance, so yep I went for that. Obviously I packed all my own stuff and there was no insurance, but for $750 I was willing to take that risk. Also I am awesome at packing at this point. Kristy D. Removalists Wollongong to Brisbane.


Brisbane to Wollongong Furniture Removalists Removalists

If you are moving to Brisbane or South East QLD, Gold Coast Furniture Removalists are the most prominent furniture removalists Wollongong to Brisbane and back Brisbane to Wollongong, NSW At the lowest prices, we can do pick ups in Wollongong, NSW 7 days a week. With removalists trucks in the greater NSW state doing furniture pick ups and deliveries every weekday, we will have your backloading removals implemented on a week of your preference. We keep our prices low to keep the backload trucks full, which means you get the most prominent service and moving costs.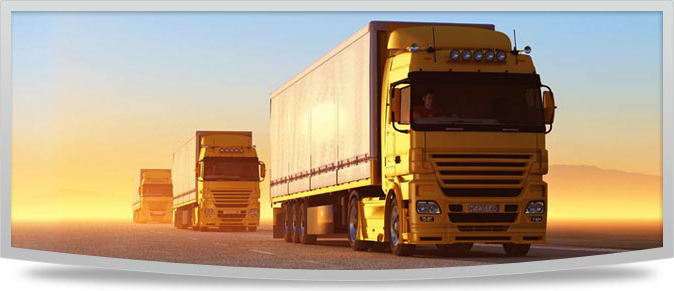 Brisbane to Wollongong Backloading
keep the cost of moving from Brisbane to Wollongong down!

Backloading furniture removals Wollongong to Brisbane are normally completed with furniture removals trucks rather than specifically modified furniture removals containers. It is normally less costly with backloads from Brisbane to Wollongong as less customers move in that direction so the charges are cheap to keep the trucks full. Interstate furniture removals with the best moving trucks.

Local furniture removals in 7 days a week.
Gold Coast Removals services available across Australia.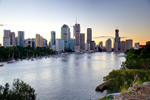 Full range of moving boxes and packing materials.
Interstate backloading removals services weekly.
Car Transport available across Australia.
Secure storage facilities in Gold Coast and Brisbane.